Our Plant One Protect One initiative
At Red-Inc we believe in taking responsibility for our operations, the products we sell, and our supply chains – these impacts are ours to own. We felt that it is down to us to take action to neutralise and indeed offset, our own paper usage and that of our clients with this industry leading initiative.
How it works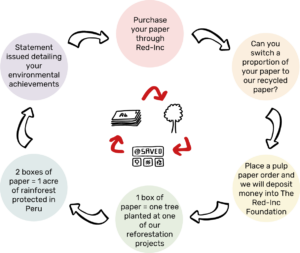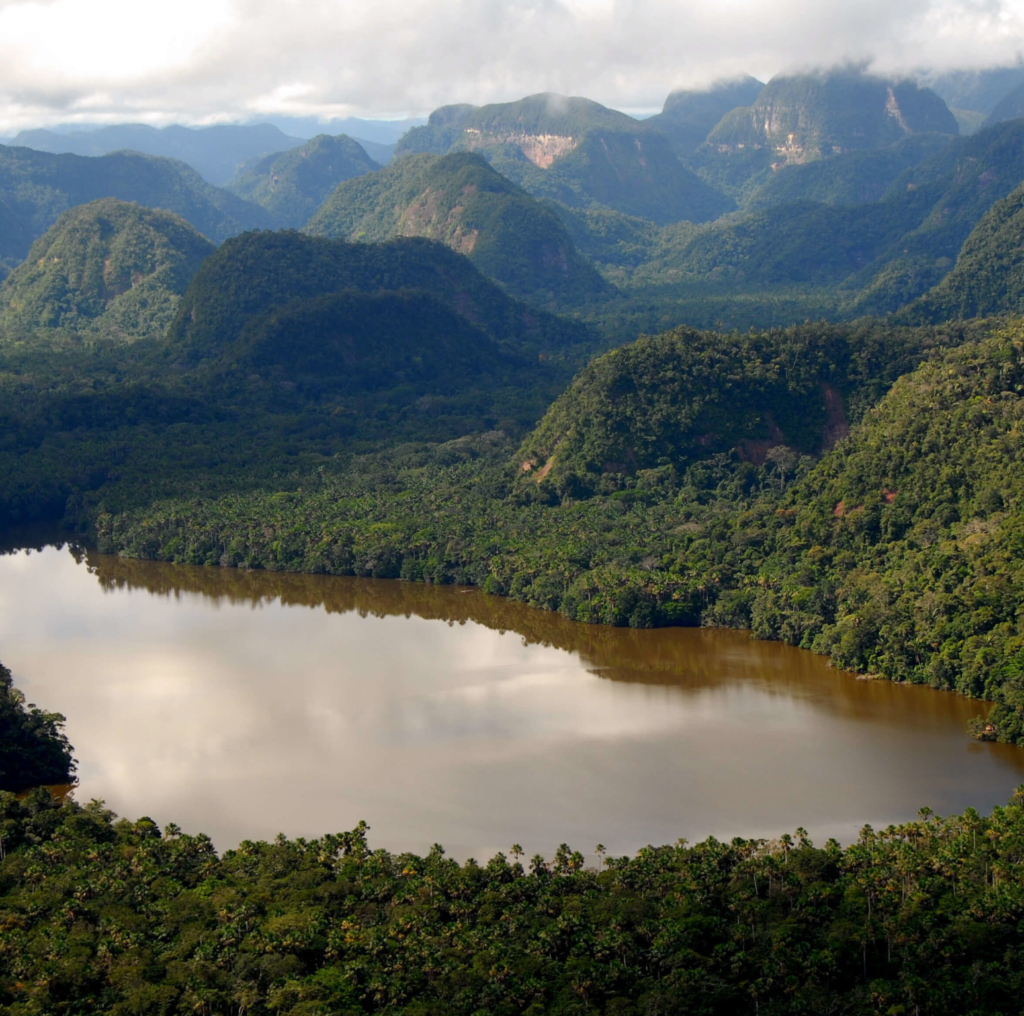 Protecting the Peruvian Amazon Rainforest
By partnering with Red-Inc your purchases are making a positive difference. We use profits from our business to fund the protection of the two largest regions of the Amazon Rainforest in Peru, the Loreto and Ucayali, which have traditionally been occupied by 220 indigenous communities. This area (that covers more than six million acres) is in massive danger of being cleared for palm oil plantations, logging activities, cattle ranches and mining. In these regions the native communities have no recognised ownership titles to their territories and no legal instrument to defend them.
And of course Rainforests are more than just trees – they store massive amounts of carbon, much of which is released back into the atmosphere as carbon dioxide if deforested. They also help stabilise global weather systems, are crucial to the survival of hundreds of endangered species and provide homes for millions of indigenous people.
Forest restoration projects abroad and here in the UK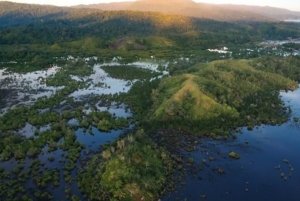 Forest restoration and poverty elimination in Madagascar
Red-Inc are helping to replenish the huge Malagasy mangrove forests at Ankarafantsika National Park Madagascar, an area devastated through human activity.
These mangroves are powerful carbon sequesters, soil stabilisers and act as an anchor for the coastline, preventing top soil from eroding into the ocean as sea levels rise. They also provide habitat for many animals and countess species of fish – which can be the only source of income and food for impoverished villagers. The land which was once rich forest is now unsuitable for farming and people are starving as a result.
The communities that live here are in extreme poverty. Many are in permanent debt to boat owners who loan out their vessels, and are subsequently forced into slavery, which is often worse for women.
Through this project we support the employment of locals to grow, plant and protect to maturity native trees. 60 – 70% of those employed are women enabling them to clear their debts, get their kids into education and many even start their own micro-enterprises!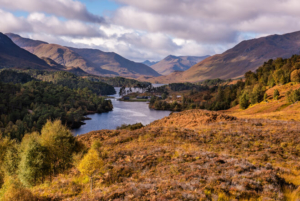 Tree planting at Dundreggan conservation estate, Scotland
Owned by our charity partner Trees for Life, Dundreggan is an area of 10,000 acres of ancient woodland in the Scottish highlands. It is a haven for biodiversity, with more than 3,000 species of wildlife, some of which native only to this area. It also supports many rare and endangered species of animals and plants.
Unfortunately, in the past it has been managed as a traditional sporting estate and much of Dundreggan (which includes remnants of the original Caledonian Forest) is severely fragmented, consisting entirely of old trees. More than 700 acres contain commercial plantations and heavy overgrazing from cattle has prevented the natural regeneration of the forest.
Ongoing funding and years of conservation action are required to restore these woodlands and wildlife habitats. Red-Inc are supporting Trees for Life by funding the planting of native trees. Our goal is to help turn this area back into one of Scotland's finest native woodlands, rich in wildlife, and looked after for centuries to come.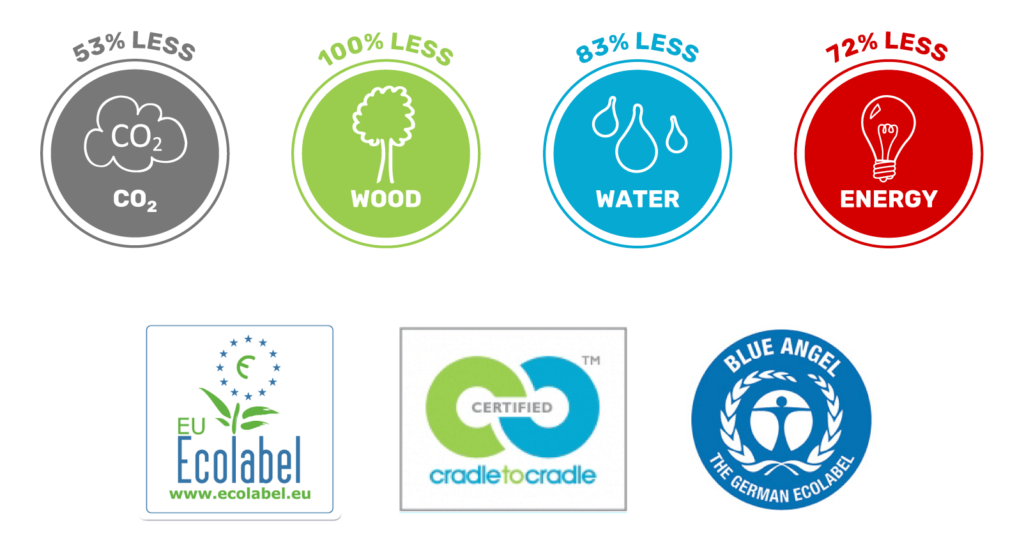 Our Fight Bright White campaign
Our FightBrightWhite campaign delivers a truly sustainable alternative to pulp paper.
We have built a long-term relationship with a paper mill in Germany who produce the most environmentally friendly recycled paper on the market. 
We encourage our customers to introduce some recycled paper to their businesses and reduce their pulp paper usage. All we need is just a small shift in mindset to accept paper not being so 'bright white' and for people to adapt their processes and behaviours to match.
Why trees?